Dr. Charles J. Parshall, Jr.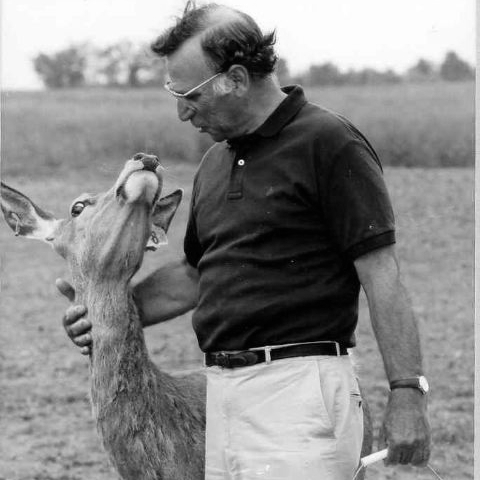 Not Pictured:
Dr. Stephen I. Bistner
EMERITUS MEMBERS
"Emeritus Members" of the ACVO - The ACVO Policies & Procedures states that, "Emeritus Membership is available to Diplomate Members who have been members of the ACVO for a minimum of 30 years, and have made sustained and significant contributions to the College. Candidates for Emeritus Membership must be nominated in writing by at least three ACVO Members (including justification for the nomination), or nominated by the Board of Regents". Emeritus Members are not required to pay the annual membership dues fees but their benefits may be limited. This individual may conduct OFA exams.
(Current as of 2/13/18)
Dr. Roy Bellhorn
Dr. Rowan Blogg
Dr. Nedim C. Buyukmihci
Dr. James D. Carter
Dr. James Clinton
Dr. Craig Fischer
Dr. Kirk N. Gelatt
Dr. Lloyd Helper
Dr. Kerry Ketring
Dr. Seth A. Koch
Dr. Alan D. MacMillan
Dr. Charles Martin
Dr. Darien Nelson
Dr. Charles J. Parshall
Dr. Robert Playter
Dr. Art J. Quinn
Dr. Ron C. Riis
Dr. Lionel F. Rubin
Dr. Don Shaw
Dr. Robert C. Trucksa
Dr. Samuel J. Vainisi
Dr. Leslie W. Williams
Dr. Milton Wyman
HONORARY MEMBERS
"Honorary Member" of the ACVO - The ACVO Policies & Procedures states that, "Honorary Member status may be conferred upon an individual who has achieved distinction in comparative ophthalmology or who has made significant contributions to veterinary ophthalmology". This person is typically not a veterinary ophthalmologist and the designation is solely honorary. There are very few Honorary Memberships granted.
Dr. Richard Dubielzig
Dr. Ann Dwyer
Dr. Andrew Matthews
Dr. Kirk Packo
Dr. Claudio Peruccio
Dr. Brian Wilcock
ACVO Diplomates or Honorary Members who have passed.
Name (year boarded).
*=Charter Diplomate.
Dr. R.A. "Ted Albert
(1932-2004)
Dr. Alan Bachrach, Jr. (1940-2018)
Dr. Gary L. Blanchard
(1946-2009)
Dr. Keith Barnett
(1929-2009)
Dr. Tony Basher
(1958-2012)
Dr. Kathleen Boldy
(1955-2018)
Dr. Earl Catcott
(1916-2004)
Dr. Robert Cello
(1921-2001)
Dr. Elizabeth D. Chambers
(1949-2005)
Dr. David Covitz
(1939-2012)
Dr. Tim Cutler
(1970-2016)
Dr. Paul Dice
(1939-1999)
Dr. Richard Donovan
(1924-2013)
Dr. Charles H. Garvin
(1917-1995)
Dr. Carroll L. Hare
(1920-1997)
Dr. David Harling
(1932-2017)
Dr. Paul A. Jackson
(1954-2005)
Dr. William Jackson
(1926-2011)
Dr. Harlan Jensen
(1915-2005)
Dr. Waldo Keller
(1929-2011)
Dr. Leonard Krawitz
(1916-2007)
Dr. Andre Lavignette
(1924-1978)
Dr. David Lipton
(1941-2014)
Dr. William G. Magrane
(1917-1995)
Dr. Grant D. Maurer
(1939-2008)
Dr. Raymond Morreale
(1969-2011)
Dr. Charles J. Parshall, Jr.
(1938-2017)
Dr. William C. Rebhun
(1947-1999)
Dr. Seymour R. Roberts
(1916-1974)
Dr. Lionel Rubin
(1933-2018)
Dr. Leon Saunders
(1947-1999)
Dr. Karl A. Schmidt, Jr.
(1970-2011)
Dr. Glenn Severin
(1929-2014)
Dr. Douglas Slatter
(1948-2005)
Dr. Marilyn Twitchell
(1926-2010)
Dr. Otto Uberreiter
(1899-1991)
Dr. Ralph C. Vierheller
(1915-1996)
Dr. Leigh West-Hyde
(1950-2011)
Dr. Cynthia Wheeler
(1954-2006)
Dr. Melanie Williams
(1949-2013)
Dr. Stuart Young
(1925-2003)